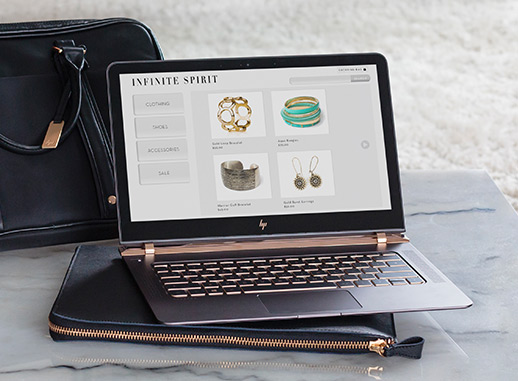 Unimaginably thin.
Unbelievably luxurious.
With breathtaking composition, HP Spectre Laptop is the world's most luxurious and irresistible laptop.
Learn more
LAPTOPS & TABLETS
Designed to inspire you
Sophisticated design meets exceptional performance in our new lineup of premium notebooks.
Take a closer look
The 3D printing revolution starts now
Introducing the HP Jet Fusion Printing Solution, the world's first production-ready 3D system.
Watch the video
Learn more
LAPTOPS & TABLETS
Your 360° entertainment revolution
Shift between modes to get closer to your screen than ever before with the new HP Pavilion x360.
Learn more
GAMING
Totally revolutionary. Totally untethered.
HP OMEN X VR PC Pack is a lightweight, high-performance backpack that's ready to run the latest VR software and devices.
Learn more
1 Based on HP's internal analysis as of 2/10/16 of vendors shipping >1 million units worldwide annually with clamshell design, Windows or OSX, measured at z-height.
2 Based on curved screen, consumer All-in-One's as of June 22, 2015